In order to pair the Master Coach, it is necessary to check that the following conditions are available:

A 2.4Ghz Wifi network on which the smartphone or tablet is connected during pairing.
The password of the wifi network
The Wellness Coach Health app in version 4.4 or higher.

When pairing, the wifi password can be checked by pressing the eye icon. The password will be displayed in clear.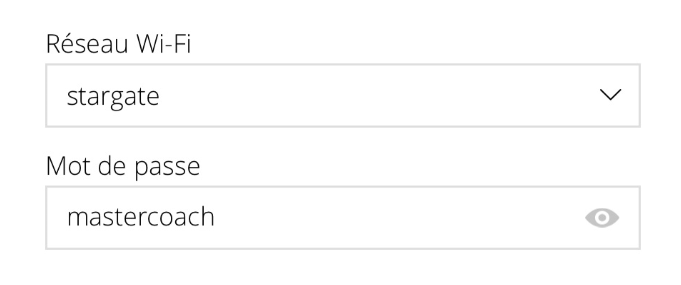 In order to avoid any problem related to the wifi range, it is recommended to do the pairing in the same room as that of the internet box.

The error message displayed on the Master Coach at the end of pairing process may point to the cause of the failure.

Wi-Fi error: This is more often the wifi password that is incorrect.

Conf Err: The wifi network is not found by the Master Coach. Most often it is a connection on a 5Ghz network on which the Master Coach can not connect. Please select a 2.4Ghz wifi network on the smartphone before restarting pairing.
Please follow below link to reach how to pair my Master Coach article.

https://terraillonhelp.zendesk.com/hc/en-us/articles/360022928373-How-to-pair-my-Master-Coach