Note for Android users (versions 6 and above):
it is necessary to accept a certain number of permissions that are proposed during the first installation of the application.

To modify these permissions, you can access: Settings, Application, Terraillon, permissions in the menu of your smartphone.

From the dashboard of the Wellness Coach Health app



1. Open the side menu at the top right.

2. Click on "Synchronize my devices" and choose Wi-Fi Personal Scale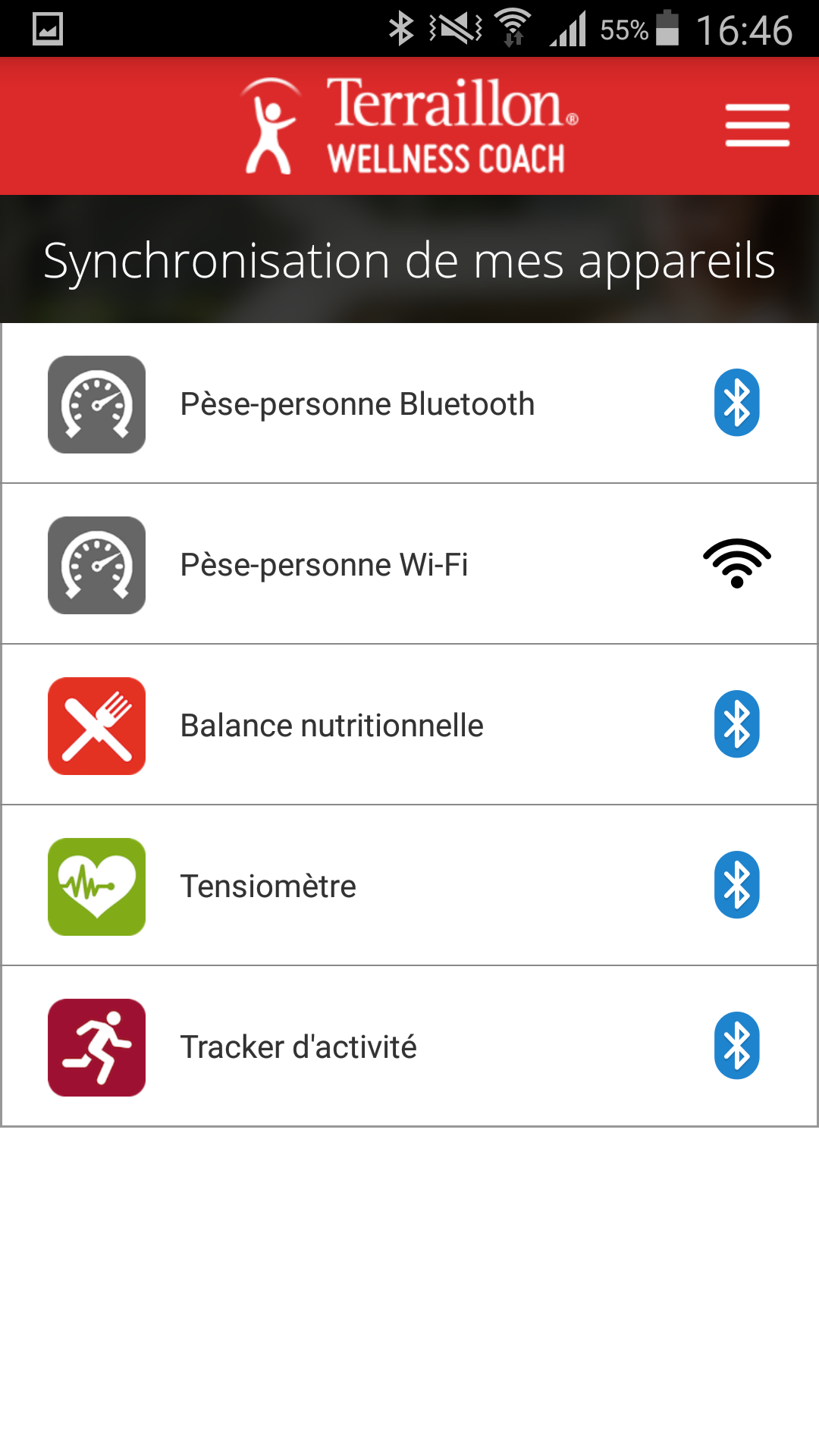 3. enter the Wifi network password.

Note: the smartphone and the scale must be connected only to the same 2.4Ghz wifi network when pairing. The 5Ghz wifi band is not supported.
A location request can be requested for iOS users (more details here)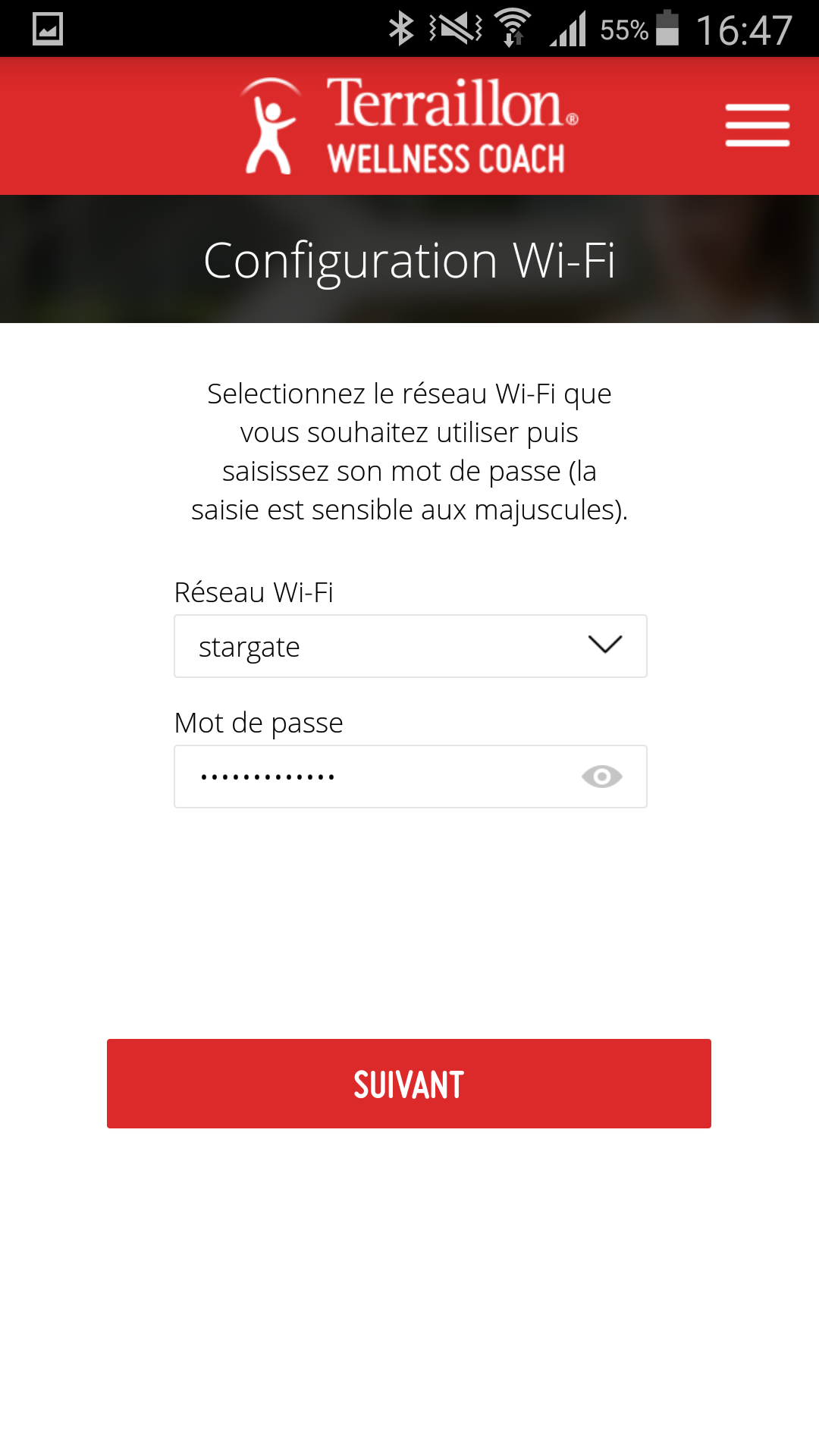 4. Follow the instructions in the quick setup menu (3 screens).
The scrolling between screens is done manually by pressing the right arrow or by scrolling with your finger.
The procedure below should not exceed 1 minute.


Press the button on the back of your Master Coach to activate the pairing mode.


5. The pairing sequence should continue automatically (steps 1-2-3-4).

Hooks must appear on the display of the scale [] and a new page opens in the application asking you to weigh yourself to complete the pairing phase.

Your product is now paired.

If an error message appears, please follow the below article.

https://terraillonhelp.zendesk.com/hc/en-us/articles/360024315514-I-have-difficulties-to-pair-my-Master-Coach