When pairing a bathroom scale under WiFi connection, a pop-up appears requesting access to the location information.

This location information is mandatory from iOS version 13 to share the Wifi connection information with the scale. This location information is neither collected nor used by Terraillon.

Terraillon advises to select the option: allow once

This operation is only required when pairing the product. It is no longer necessary during everyday use.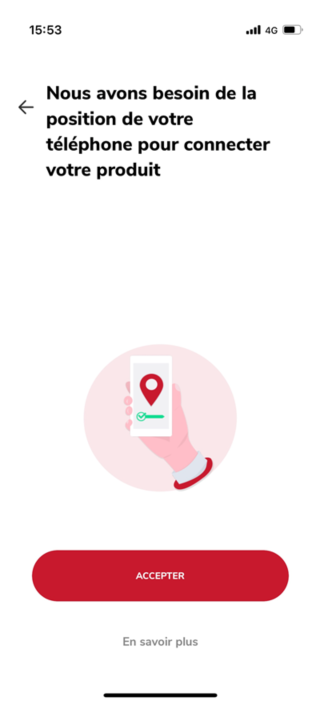 You can change this permission at any time by going to iPhone settings, location, MyHealth.